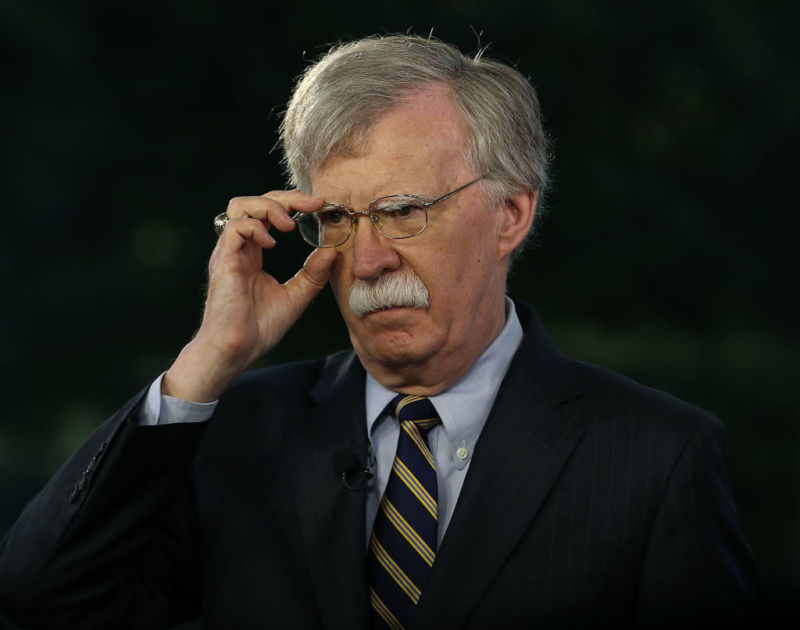 WASHINGTON—In a call with journalists today, National Security Advisor John Bolton and Director of National Intelligence Dan Coats outlined an executive order just signed by President Donald Trump that would result in automatic sanctions against any foreign entities found to have attempted to interfere in US elections. The order, not yet released, is meant as a deterrent against interference in the 2018 midterm elections.
The White House imposed a number of new sanctions against Russia in March for election interference, and the Justice Department filed indictments against 12 Russian intelligence officers in July. But these sanctions have apparently not deterred the Russian government and other countries with an adversarial relationship with the US from maneuvering to affect the outcome of some 2018 congressional races, according to Coats. While Coats said that "we have not seen the intensity of activity from 2016," the intelligence community has seen signs that there are efforts underway by a number of actors to manipulate the political process this year. "We have several that we are tracking," he explained, "and have seen signs, from not just Russia, but China, Iran, and North Korea."
Bolton had previously warned that there were signs of election meddling from China, North Korea, and Iran, though he offered no specific evidence. And evidence would not be forthcoming in the event that the White House considers sanctions under this order—the first word of any assessment would come with the sanctions themselves, Bolton told reporters. "These are sensitive, sometimes very dangerous operations, and we have to operate with respect to sources and methods," he said.
Read 8 remaining paragraphs | Comments
Source link