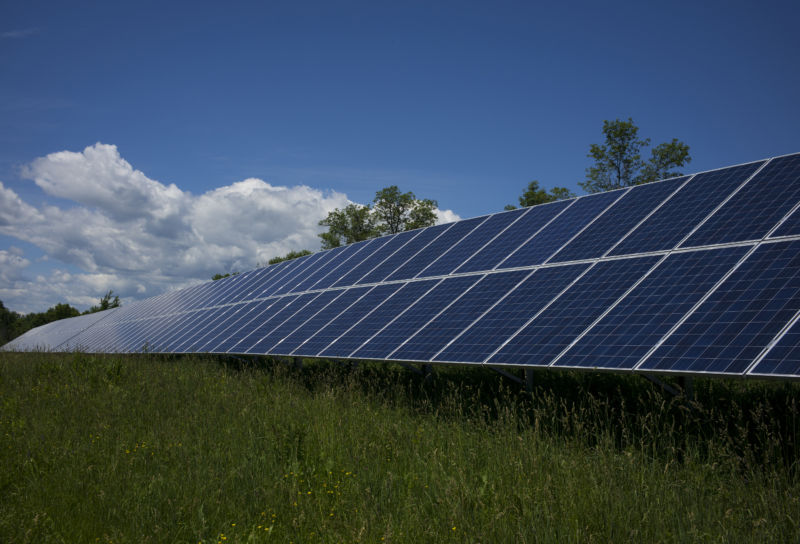 On Thursday, the Solar Energy Industries Association (SEIA) published a quarterly report that offered surprising results. Despite a 30-percent tariff on solar cells and modules imported to the US, solar installations only fell by about nine percent, year over year.
At the same time, during the first half of 2018, utilities signed more than 8.5 gigawatts' worth of procurement deals for projects that will be completed before 2020. The effect is that US solar installment growth in 2018 and 2019 will likely remain flat year over year compared to 2017. That's better than most analysts expected.
There are a few reasons that President Trump's tariffs haven't had as much of an effect as they could have. According to Abigail Ross Hopper, SEIA's president and CEO, "the solar industry is simply too strong to be kept down." That's perhaps an overly rosy way of looking at it. The report itself notes that a lot of this growth comes from the fact that the US offers a 30-percent investment tax credit on solar installations that are completed before 2020. Tariffs or no, companies wanting to build panels stand to save a significant amount of money if they start building before the end of 2019 and snag that tax credit.
Read 3 remaining paragraphs | Comments
[ad_2]
Source link