The development of the smartphone market never stops, new ideas, technologies and production methods appear. Every year the quality of the products obtained increases, it becomes more convenient for use, the design improves, becomes more attractive and recognizable, the technological filling is improved and becomes more productive. Next year smartphones will receive new functions, and the old ones will be improved, the appearance of devices will change.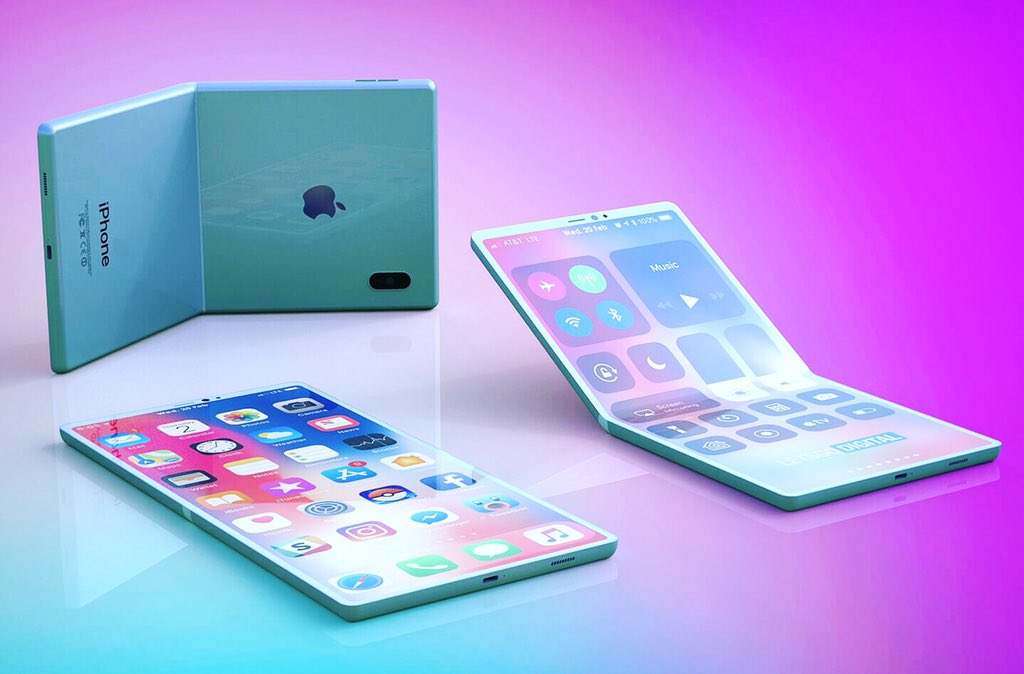 In 2021, Apple is supposed to release a completely wireless smartphone, it is planned to abandon the Lightning connector and completely switch to wireless charging technology, but there is no exact information about this device, neither its appearance, nor technical characteristics.
Another novelty from Apple should be the iPhone SE 2 Plus (iPhone SE 3) smartphone, which will have a 5.5 or 6.1-inch bezel-less display, and a fingerprint scanner will be located on the side.
If we talk about smartphones, which are scheduled for release in 2021, it was reported that Samsung has applied for registration of new brands: A12, A22, A32, A42, A52, A62, A72 and A92.
From the above, it is clear that the South Korean company plans to develop the Galaxy A line of smartphones.
The Samsung Galaxy Fold 2 is the second version of Samsung's foldable smartphone, one of the first devices with a flexible screen. The success of the Galaxy Fold is controversial. The smartphone wore out very quickly at the fold, which is unacceptable for a device in this price range. The Galaxy Fold 2 will probably solve this problem and improve the fasteners.
Known technical characteristics:
120Hz main display – 7.7 "diagonal and 2213×1689 resolution;
60Hz front display – 6.23 "diagonal and 2267×819 resolution;
The device will support S Pen.
In 2021, Xiaomi is expected to offer a smartphone with 100 W charging, capable of charging a 4000 mAh battery in 17 minutes. The company also began developing smartphones with flexible screens, which will most likely be released in 2021.
Nokia also plans to launch a flexible-screen smartphone in 2021, but there is no information on the model.