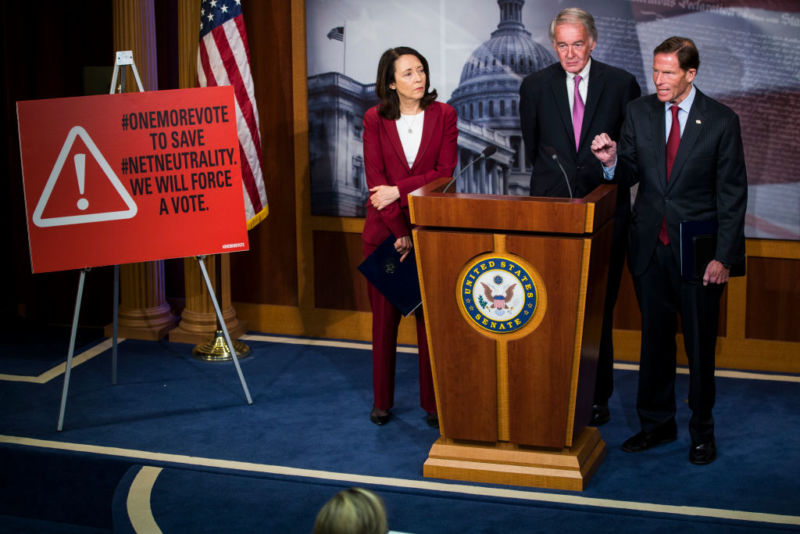 The US Senate today voted to reverse the Federal Communications Commission's repeal of net neutrality rules, with all Democrats and three Republicans voting in favor of net neutrality.
The Senate approved a Congressional Review Act (CRA) resolution that would simply undo the FCC's December 2017 vote to deregulate the broadband industry. If the CRA is approved by the House and signed by President Trump, Internet service providers would have to continue following rules that prohibit blocking, throttling, and paid prioritization.
FCC Chairman Ajit Pai has scheduled his repeal to take effect on June 11. If Congress doesn't act, the net neutrality rules and the FCC's classification of ISPs as common carriers would be eliminated on that date.
Read 33 remaining paragraphs | Comments
Source link