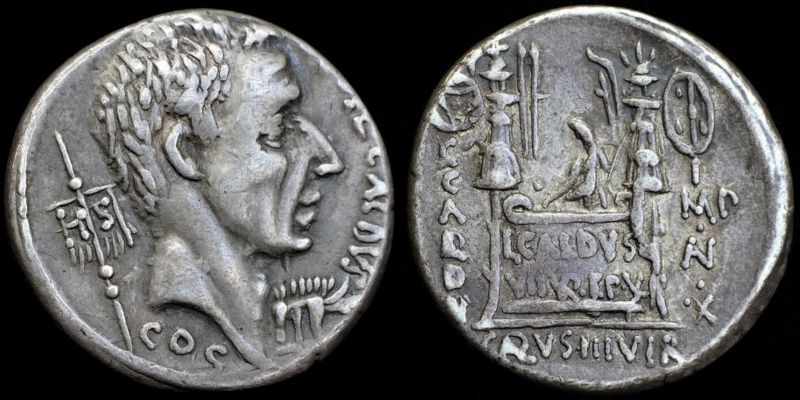 Buried beneath the snow on Greenland's surface, ancient layers of ice hold deposits of lead that originated at mines and foundries in ancient Rome. Fluctuations in the amount of ancient lead pollution that reached Greenland turn out to be a remarkably accurate way to trace the economic impact of wars, plagues, and imperial expansion in Classical Europe.
Lead might seem unexciting, but the classical world's economy ran on it. "The Romans made extensive use of lead for water pipes and other elements of plumbing, weights, soldering clamps between ashlar blocks or columns in architectural construction, sheathing the hulls of some ships, etc.," classical archaeologist Andrew Wilson of the University of Oxford told Ars.
The lead economy
In a much more direct way, the economy ran on silver: Roman currency was minted in silver coins called denarii. When smelting silver, adding lead to the crushed ore helps concentrate the silver. High-temperature smelting at around 1,200ºC, along with the process of separating lead from silver after the fact, released a lot of lead into the air over Southern Europe during Roman times.
Read 22 remaining paragraphs | Comments
Source link