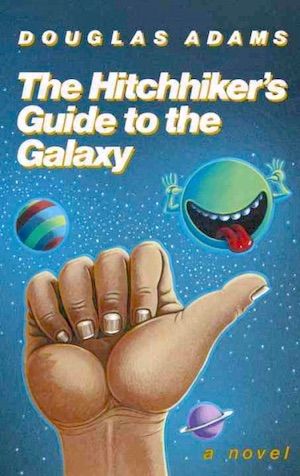 I remember the first time I read Hitchhiker's Guide to the Galaxy. It was back in junior high, around 1982, before I knew about the radio series. I got to the part where the automatic door talks to Arthur Dent, and I remember very clearly thinking: "This is ridiculous. Why would an automatic door need a personality? Why would it talk to people passing through it?"
Never mind that Zaphod Beeblebrox had a third arm and a second head surgically implanted beside his original head (for vanity reasons). Or that the spaceship Heart of Gold ran on something called an Infinite Improbability Drive. Or that a live fish stuck in your ear could translate any language into one you could understand.
The thing that seemed most improbable to me was that inanimate objects would be infused with personalities… just for the hell of it.
Read 27 remaining paragraphs | Comments
[ad_2]
Source link