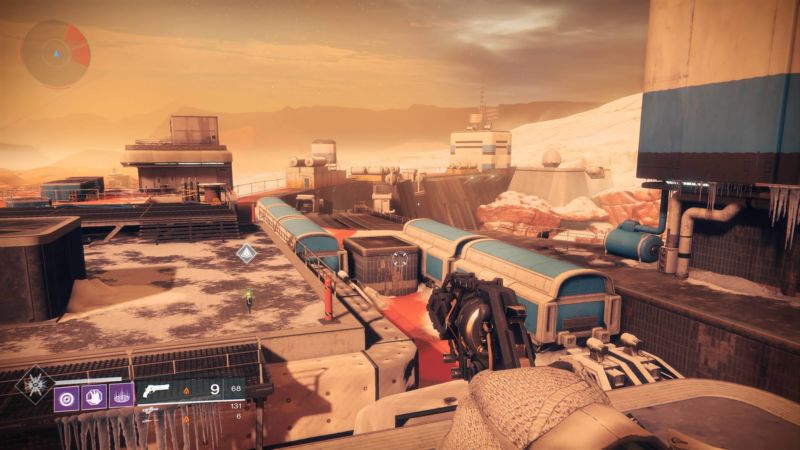 Destiny 2's Warmind expansion ought to look familiar. It's the solid follow-up to a thoroughly disappointing first expansion—just as House of Wolves was to The Dark Below for the first Destiny. It also brings players back to Mars, another original Destiny location, and revives the story of the titular Warmind A.I. that has run in the series' background for years.
Said story sees the big robot brain under assault by a magic space worm. He calls for the aid of Ana Bray, a superpowered space zombie that has begun to remember her first life during Earth's golden age. It's a pretty compelling backdrop, especially for anybody who, like me, pored over the first game's wikis and Grimoire Card lore. Even if you're not hip to Destiny's mostly hidden backstory, Warmind brings the series' best kind of science-fantasy absurdity to the forefront.
Sadly, as with most of the plot in developer Bungie's loot shooter, the setup is a lot less interesting in practice than on paper. Warmind's two-ish-hour single-player campaign gives us exactly one monologue from Bray explaining the situation. Guardians (a.k.a., the space zombies) aren't supposed to investigate their pasts, though the why of that directive is never really addressed. The regulation comes off like an overly convenient excuse to pit Bray against another speaking character from the main game, Zavala, who doesn't trust the old Earth war machine. That mistrust is a bit odd, given that Destiny 2 is narratively and mechanically about collecting otherworldly weapons.
Read 14 remaining paragraphs | Comments
Source link